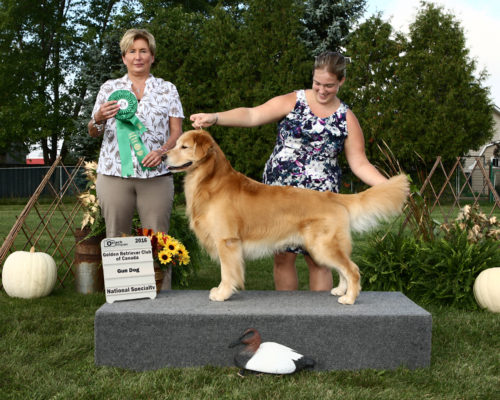 Mason wins Best Gun Dog at the Golden Retriever Club of Canada's National Specialty, Sept. 17, 2016!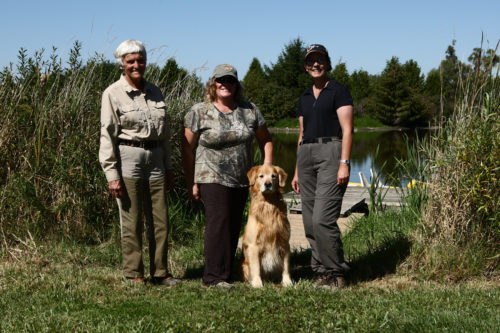 Mason is invited to be Test Dog for the GRCGT's WC Test at the National Specialty, Sept 19, 2016!…and he had a blast!  He'll volunteer for anything if it has to do with chasing ducks!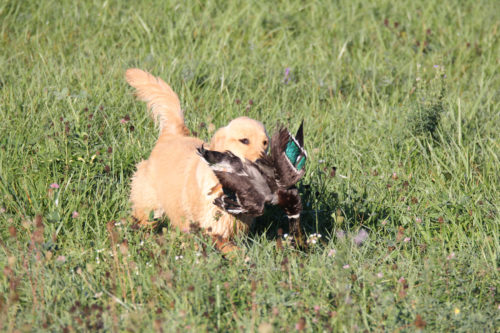 Even little Candy (Sky x Puzzle) had a great Specialty weekend as she earns her very first title at 7 months old!  She easily obtained her WC title and her mom Sky and I are SO very proud!!
BELOW, handsome Rascal wins Best Field Dog at both the GRCC National Specialty and the Regional Specialty!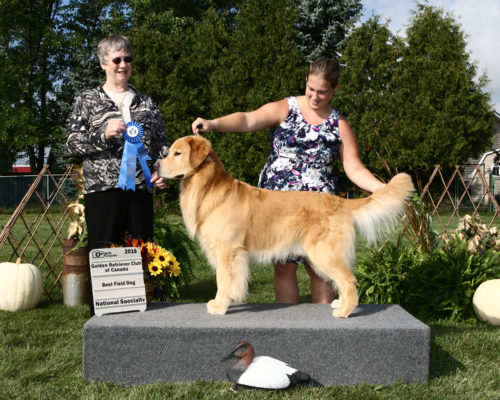 BELOW, Mason is invited to be the Test Dog for the GRCGT's 2016 Hunt Test and does a spectacular job!!  Go Moo-man!!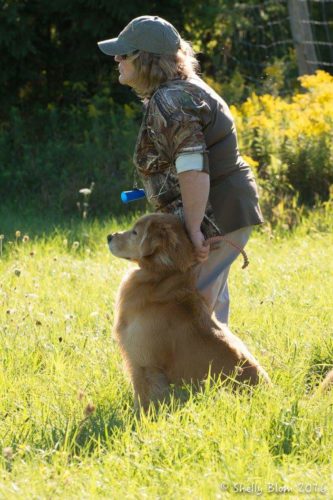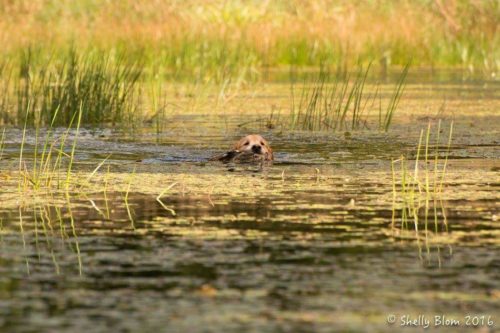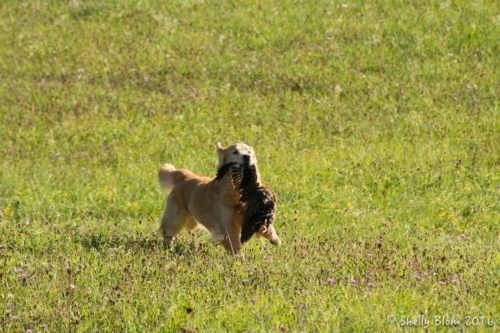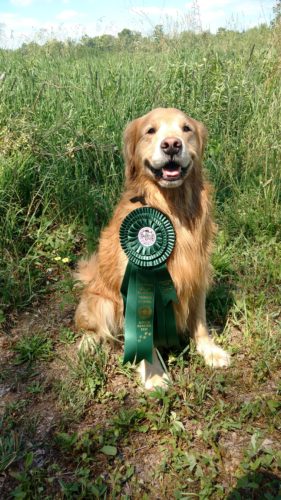 Mason
***Mason completed the final 2 legs of his Junior Hunter Title at the Mountain Valley Retriever Training Club Trials on June 18 and 19, 2016!  He has been working hard with me in obtaining this title and I couldn't be more proud!  Mason's smile says it all!!  Spectacular work on his part!***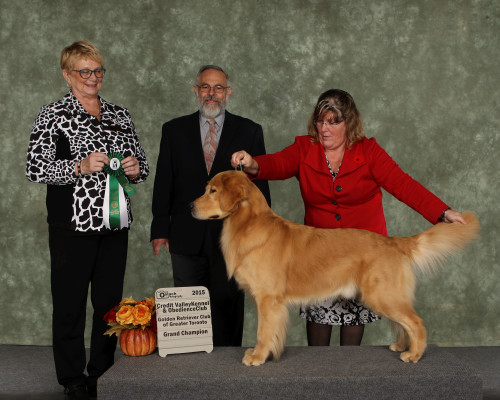 Rascal                                                                           
                                                     GCh Prettyriver Imp O'Ambercroft CD WC JH RA CGN CCA AmWC
Sky's brother Rascal recently finished his Grand Championship at the Credit Valley Dog shows in November.  He is an amazing, versatile boy as you can see by the Titles he has earned…most of them in 2015 alone!  And he's only 2 years old!  Handsome cuddle-bug!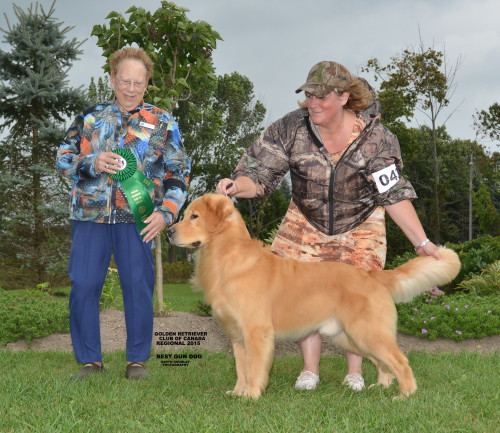 Here, Rascal wins the Gun Dog class at the GRCGT Regional Specialty 2015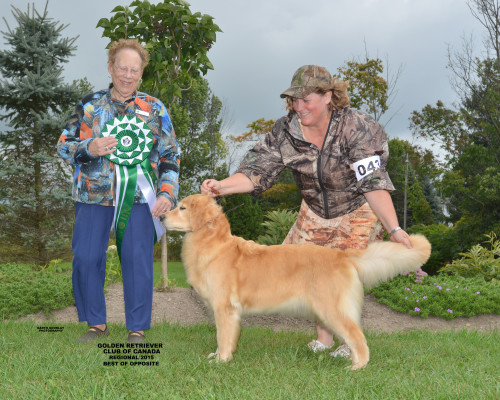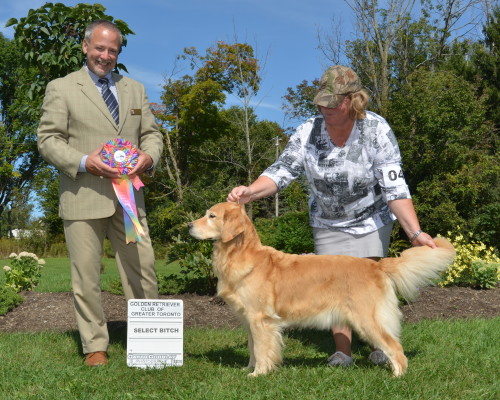 Noel
                     GCh Prettyriver Noel O'Ambercroft  RA, WC, JH, CD
Noel is Sky and Rascal's mother and is one of my favourite all time Goldens.  She takes everything in stride and stresses about nothing.  Noel is a consistent winner in the Specialty ring and the pictures shown above show her winning Best of Opposite Sex in Specialty (BOSS) and Select Bitch this summer for the second year in a row!  She obtained her Junior Hunter Title (JH) this summer in three straight passes. Her Grand Championship was easily obtained last year in 3 weekends of showing with 3 Specialty Select Bitch wins, a BOSS, followed by a Best of Breed the following weekend.  I am truly grateful to have been able to show this lovely girl and I look forward to bringing her out in 2016 for the Veterans class!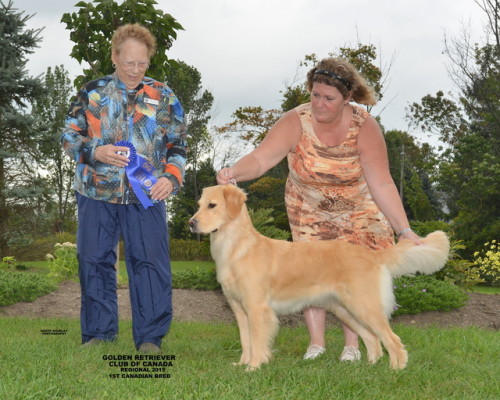 Sky gets a piece of the action at the GRCC and GRCGT Regional Specialties in 2015 by winning the Canadian Bred Bitch class both days.  She is becoming a real show girl and will resume her quest for her Championship after her upcoming litter.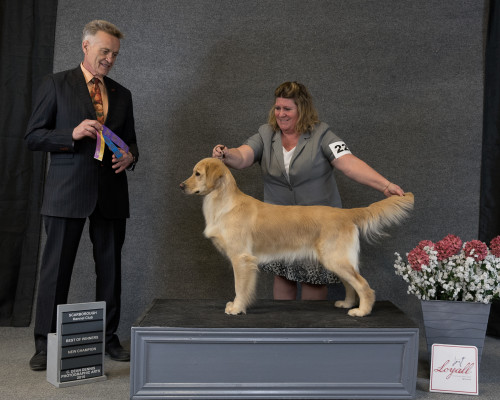 Ch Prettyriver Cailin Alainn WC, RA, CD, CGN
Bella finishes her Championship at the Scarborough Kennel Club on March 13, 2016.
This classy little girl is true to the Golden standard and was very much appreciated by respected movement specialist judge Dr. Terill  Udenberg, DVM.