Luchan Goldens is very very excited to announce the upcoming breeding of our wild child River to the handsome and extremely talented Max!  With this combination of pedigrees, we are hoping to produce dogs with brains, beauty, and exceptional working ability for field, obedience or show.  Biddability is key with our breedings and we are expecting just that with a litter from River and Max.  There will be NO laid back couch potatoes from these two…just look at their registered names!   Game on!!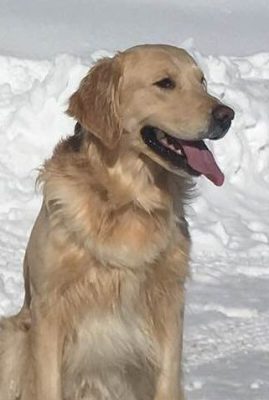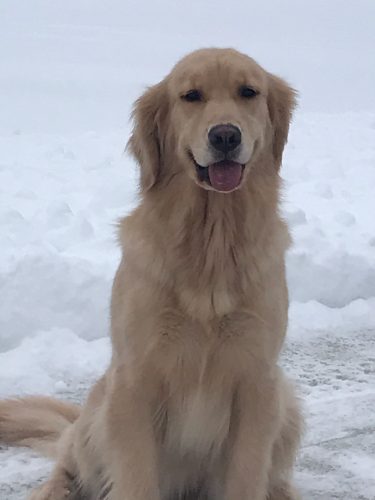 Max  &  River
        Morningstar's Bold Explorer MH, CDX , WCX                                                                                                                Can CH Luchan's Need NO Stink'n Rules SH, WCX
Below….Max on the go!! 
Below…The "River Moose" in action!
Pregnancy confirmed! Puppies due October 25/26!!
***Puppies will be available to select homes