Welcome to our site!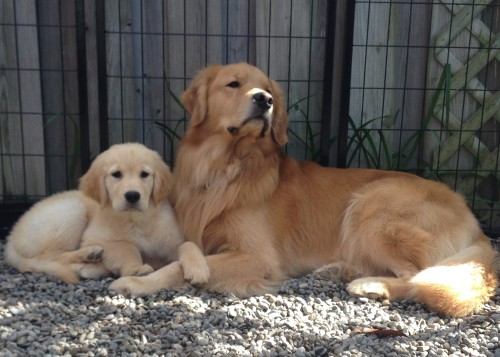 Luchan Reg'd Goldens is a small home based breeder of quality Golden Retrievers located in Muskoka, Ontario Canada.  We have been involved in Goldens since 2011 but Deb has been actively involved in purebred dogs since 1973 as an owner, breeder and exhibitor of Doberman Pinschers.  Deb is a member of the Canadian Kennel Club, the Golden Retriever Club of Canada, the Golden Retriever Club of America and is currently the President on the Executive Board of the Golden Retriever Club of Greater Toronto.  Clearly, she has been enjoying her love of Goldens and has established a name for herself as she exhibits some of the finest Golden Retrievers!
We hope you will take the time to look through our website and get to know the dogs here at Luchan!  We welcome your comments and questions, and hope you enjoy this amazing breed as much as we do!  Cheers!
Check out our Latest Brags tab for all our most recent activities!