Luchan Goldens is very excited about our upcoming breeding!
Sky & Orion
We have decided to breed to Orion for our next litter and will be expecting some lovely performance puppies!  Orion is a keen competitor in the field and has Titles to prove it!  I have seen this boy in competition and he is driven, biddable and just plain happy to work!!  He is also the best floofy couch partner at his house when he's not out chasing birds. This will be Sky's third and final litter and we are so excited to see what this combination produces. Puppies expected mid April, so stay tuned for updates!  ***Please see update below!
Pedigree for this litter:  Sky & Orion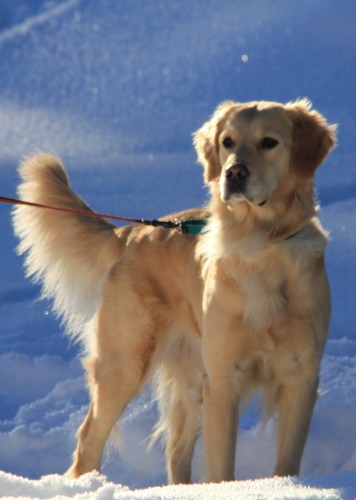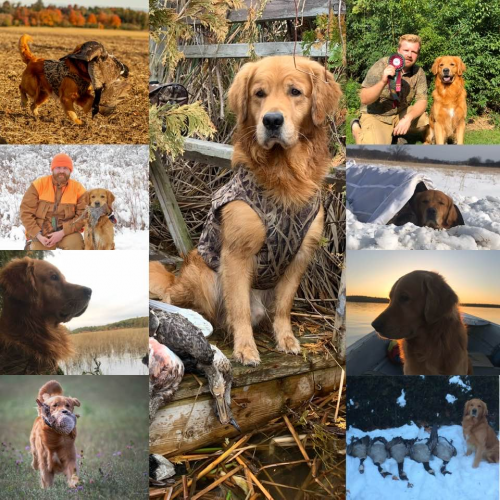 Sky                                                                                                                           Orion
***INTRODUCING!!***
Luchan Goldens welcomes it's newest little ones.  Congratulations to Sky and Orion for a lovely litter of 10 babies born on April 17, 2020. 6 girls and 4 boys!!  Mom and babies are doing well.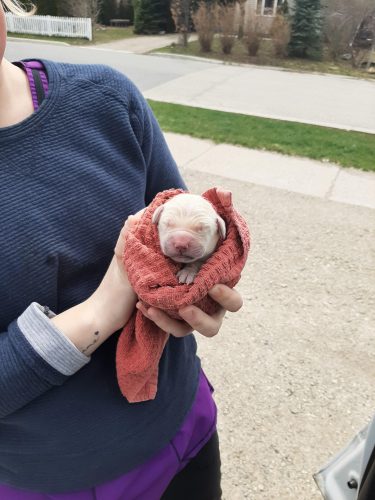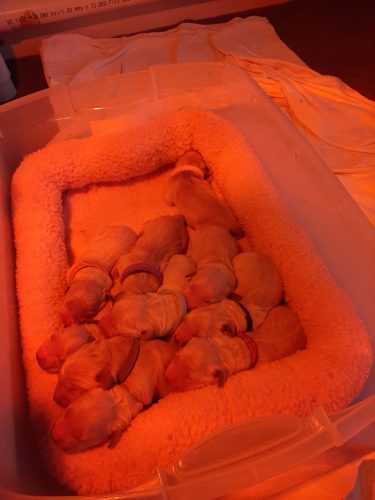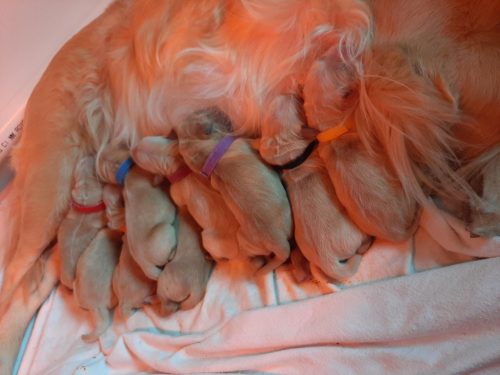 Welcome to the world wee ones!
April 30, 2020:  We are 2 weeks old already!  Growing like weeds!  Photo credit to Cheryl Webster from Hallmark Goldens. 🙂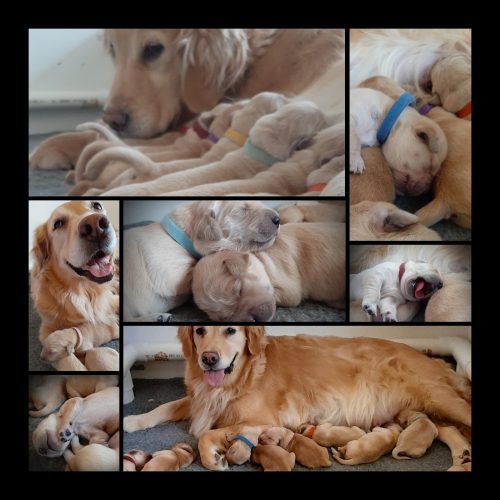 Puppies heading off to their new homes!  Be good little nuggets!