Latest litter:  Winter 2016
Luchan Goldens has planned an exciting co-bred litter with Prettyriver Goldens in Collingwood ON.  We will be expecting puppies at the beginning of February 2016.   Please see below, the details on this wonderful litter-to-be!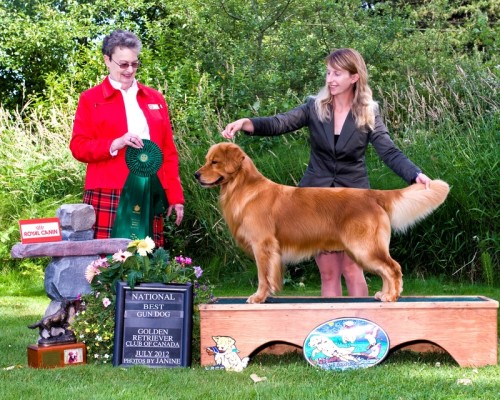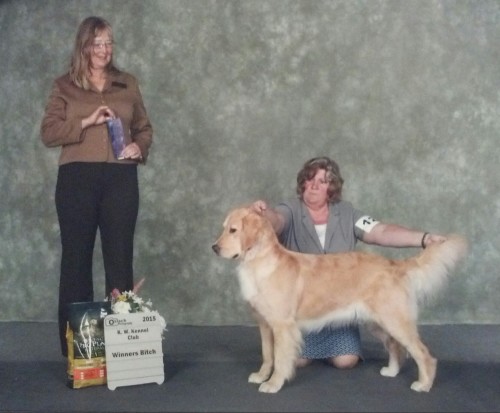 Puzzle                                                                                                                     Sky                                                                  
Ch GMOTCH GMH SR Zaniri's Piece By Piece WCX VCX AmUD ** CCA                                                Prettyriver Hiabuv Ambercroft RA CCA
This will be Sky's first litter and we are expecting some wonderful obedience, field and performance puppies. Puzzle is an example of an extremely accomplished agility, obedience and conformation dog with an even greater passion for field work!  He is a Grand Master Hunter with a nose that knows!    And he's pretty darned handsome to boot!   Sky is a championship pointed gal that loves to work and play hard! Her father Kaze is also a Master Hunter and ***Field Champion so these puppies should have amazing working ability. Sky's American CCA Title proves that she is a wonderful specimen of the breed and we couldn't agree more!  She works as a team player while competing in Rally Obedience and quickly earned her Rally Advanced Title.  Sky is starting to take her field work very seriously during training and LOVES to chase ducks!  These two dogs come from a long line of amazing conformation and performance Goldens as evidenced by their pedigrees and by combining these lines, these puppies should have amazing potential!   Puppy owners will be kept quite active with these little spitfires!!
January 2nd, 2016:  Pregnancy confirmed via ultrasound!  We are expecting 5-7 puppies!
If you are interested in one of these highly anticipated puppies, please fill out the questionnaire on our Puppy Inquiry page and please feel free to contact us for more info!
                                                                        Puppies have arrived!!!
Born February 4th, 2016.  4 girls and a boy!  Mom and babies are doing very well!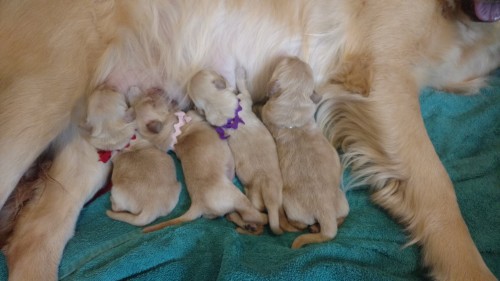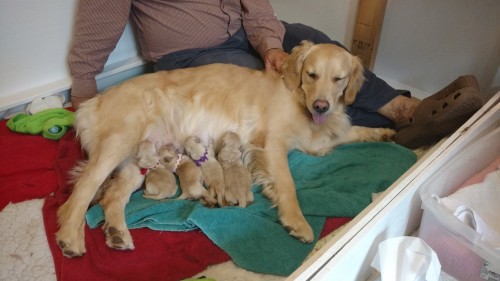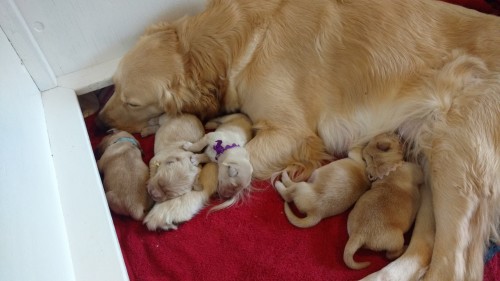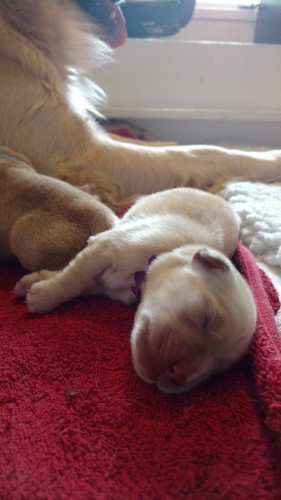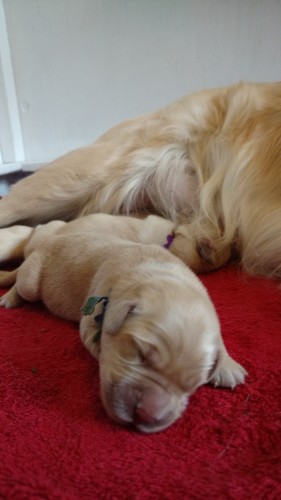 Lots and lots more baby pictures to follow!!
1 week old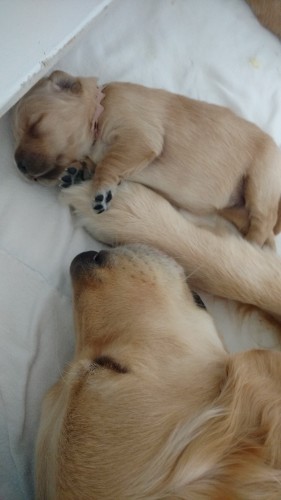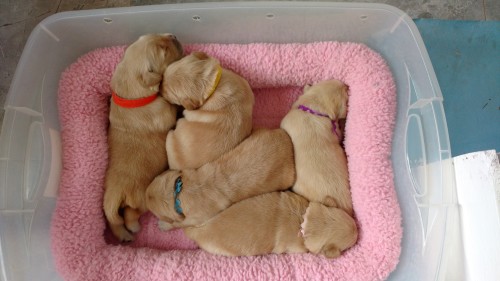 They get big so fast!!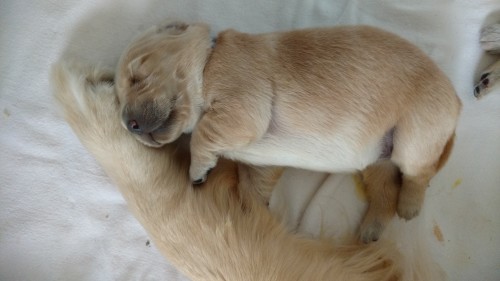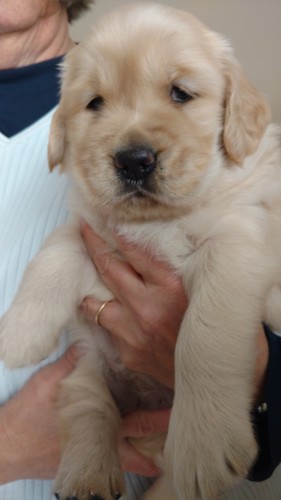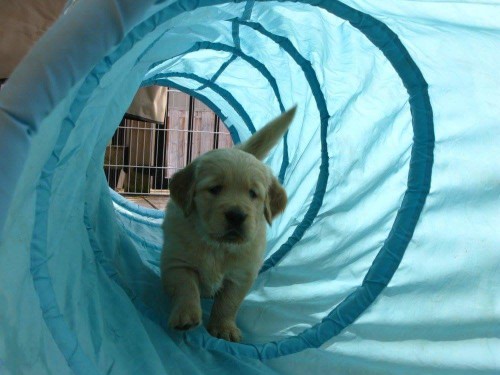 5 weeks already!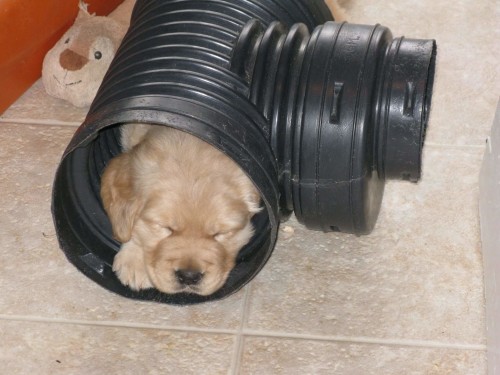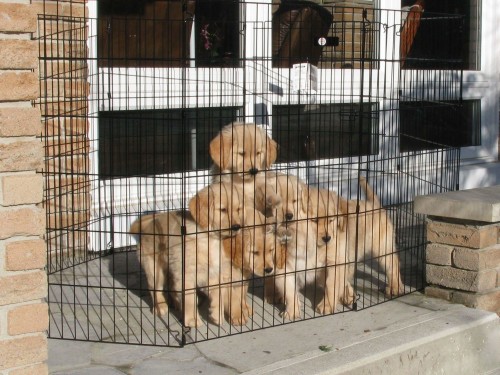 8 weeks old!  Last family photo before they go to their new homes!  As you can see…these babies are quite anxious to show everyone how great they are!  Look out world!…here we come!
Here are the new happy puppy owners!…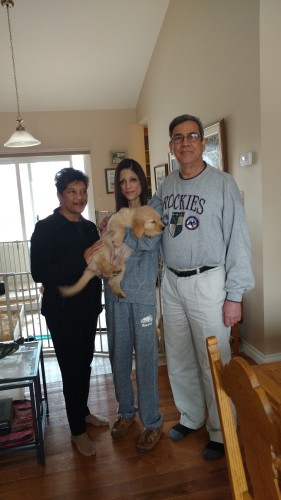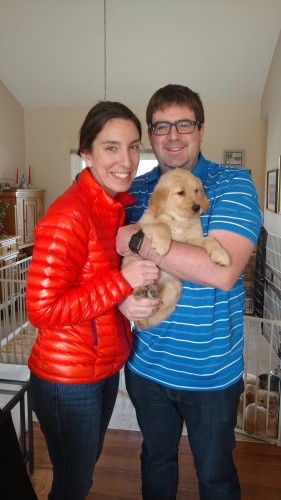 Cali
                                    Kai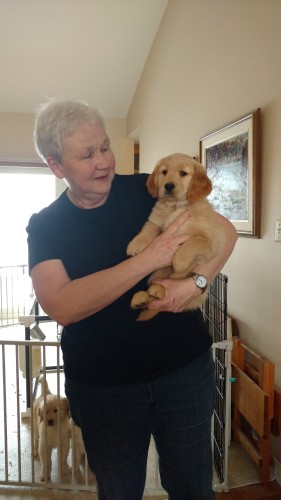 Lark!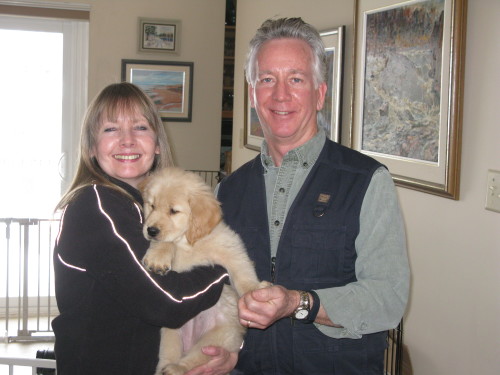 Ginger!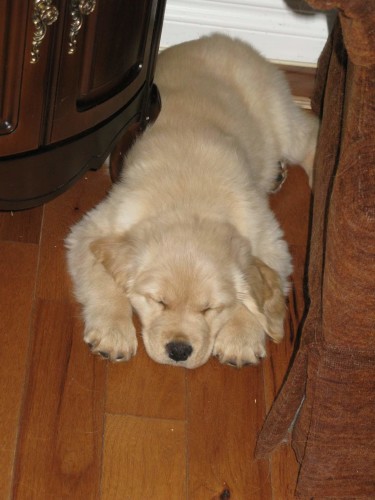 And Candy will be staying with Gord at Prettyriver Goldens!